Power Smith
A multifunction machine with semi-professional guarantee that allows more than 40 different exercises. Its combined plate and disc loading system means that the weight will never fall short in your bodybuilding workouts.
Rack Smith
The new Rack Smith from BH Fitness offers a wide range of exercises in a single machine. It includes a dual pulley system that can be adjusted at 17 height points and a large number of accessories that can be used to train most muscle groups. It is designed with a semi-professional warranty so that it can be used in small group gyms.
Indar
The new Indar multi-station offers a wide variety of exercises in a single machine. With a smooth movement and very precise biomechanics, this strength machine allows a perfect upper and lower body workout. It also offers a semi-professional guarantee for moderate collective use. Optimise your space with this robust fitness machine.
TT4
Full 4 stack multistation with reinforced frame and high resistance components. It offers a wide range of possibilities with more than 15 different exercises. Up to 4 users can train simultaneously.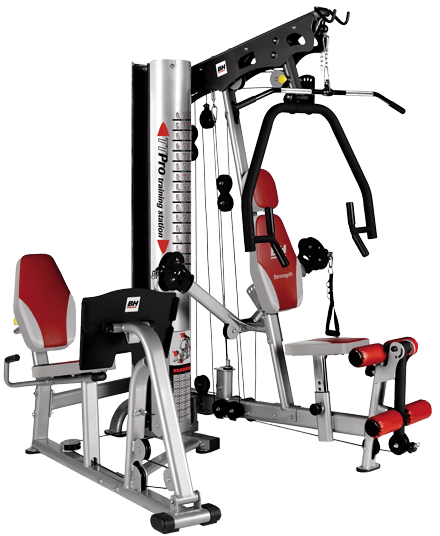 TT Pro
Full multi-station with reinforced structure and high-performance components. It offers a wide range of trainings. 7 points of support make this multi-station a stable and secure machine. Enjoy the benefits of having a fitness machine at home.
Global Gym Plus
Full multi-station that combines seated leg press and abdominal flexor with dip. Exclusive controled training system. Enjoy the benefits of having a fitness machine at home.
Nevada Plus
A complete home gym for working at home. The protective steel enclosure and comfortable oversized seat pads make it suitable for the most serious workouts.
Multigym Plus
Tone and train your legs, arms, upper and lower body by making use of this equipment's defferent functionalities.
Optima Press
Multiposition bench with settings for different fitness exercises. The reinforced steel structure ensures a stable training session. Enjoy the benefits of having a fitness machine at home.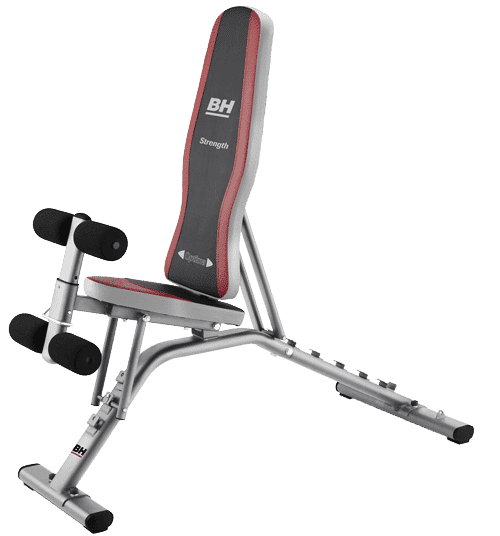 Optima
Multiposition strength bench with multiple possibilities of backrest, seat and legs. The reinforcedd steel structure offers maximum stability and safety. Solid in construction and compact in size, enjoy the benefits of having this fitness machine at home.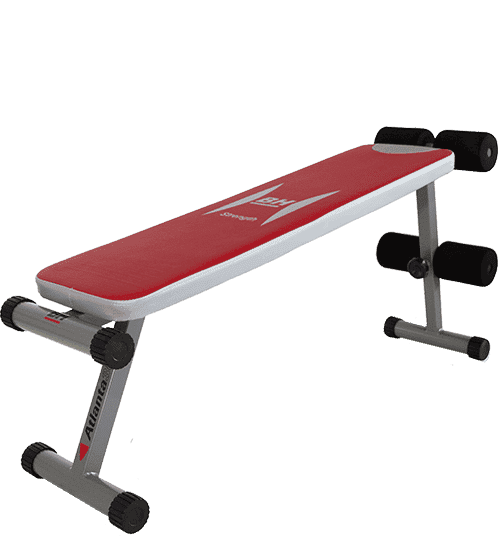 Atlanta 300
Exercise all the muscles of the upper body at home. The Atlanta 300 flat bench offers an absolute comfort and stability during the training.
Zero Top
The most complete inverter board on the market that will allow you to stretch, relax and strengthen your back muscles.
Comfortable back and foot support, includes a safety strap.
Tactile Tonic Pro
Vibro-massage machine. Helps to relax loaded muscles and painful joints. Ideal for before and after exercise.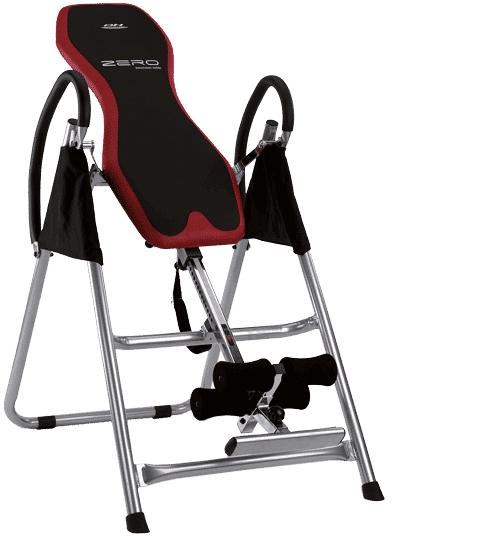 Zero
Inverter for stretching your back and strengthening your muscles with a 92° tilt angle and reclining backrest.